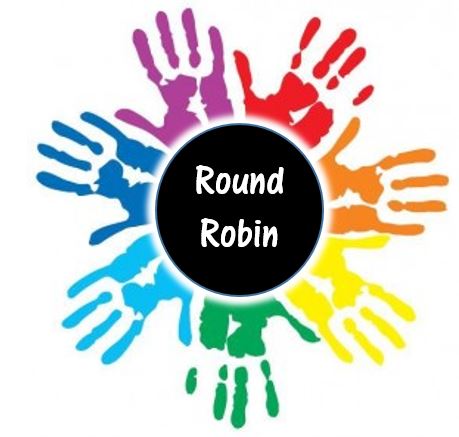 Our annual Round Robin is scheduled for our July Clay day, July 15th. at our usual location: Northminster Presbyterian Church, 4324 Clairemont Mesa Blvd. San Diego, CA.
Each class is $12.00. Thanks to the Julie Fund, if you buy one, you get one free. So for the ridiculously low price of $24 you get all three classes!!!
This is a "members only" event. The day includes a lunch break too – so bring something to share as a pot luck or have lunch on your own.
There are three class sessions through the day, and each session has 4 classes – Beginner, Intermediate, and Advanced. At the links below you will find everything you need to know in PDF format:
Below this paragraph you'll find the online payment links for your convenience. You can also link from the online Registration Form. There's a small PayPal fee if you choose to pay online (2.9% + 30 cents). That's much less than the cost of that stamp, envelope and gas needed to drop it at the post office. And it saves trees!
If you don't want to pay online, just follow the snail mail instructions on the Registration Form.
If you have any questions contact Kathy Hepburn, our Programs diva!