Don't Miss the Biggest Deal in Live Polymer Clay Classes That You'll See All Year!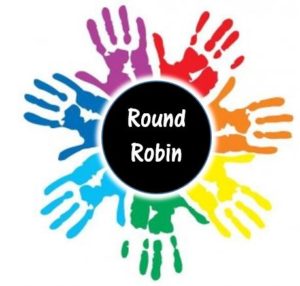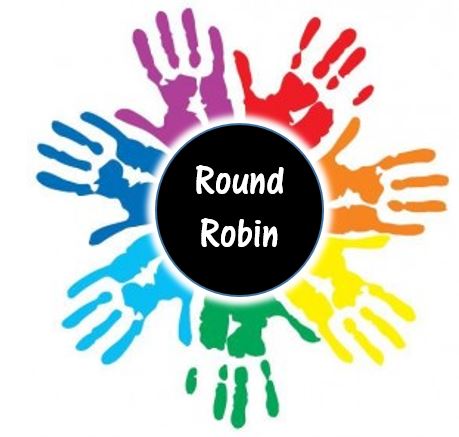 At this MEMBERS ONLY EVENT you can pick from 6 classes. Take up to 3 of them. Enjoy a potluck lunch. And spend a whole day sharing and learning with other polymer addicts for one insanely low price.
There's classes for all skill levels, from total beginners to clay experts.
Saturday, September 28th 9:30-4:00
WHERE? Our regular meeting location at Northminster Church.
HOW IT WORKS: The day is divided into 3 class sessions. All Classes are an hour and thirty minutes. Classes are $20.00 each.
Buy 1 GET 1 FREE or take two classes for $20.
Buy 2 still GET 1 FREE. You can take 3 classes for the extra special price of $40.00 total.
This is possible because of the generosity of members just like you and their donations to the Memorial Fund which is used for polymer clay education.
WHAT CLASSES ARE BEING OFFERED?
We're offering 6 classes for all skill levels. There's everything from beginning sculpting to expert caning, finding & finishing tricks.
Click to read and download the official 2019 Round Robin Class Description Brochure. The brochure cover is shown below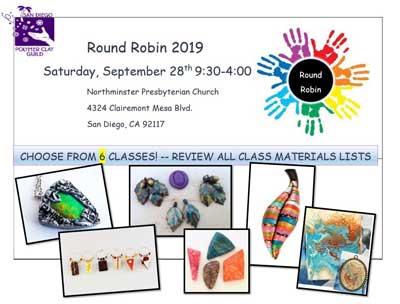 Then read and download the 2019 Classes Materials List. An image of the cover of the materials list is below.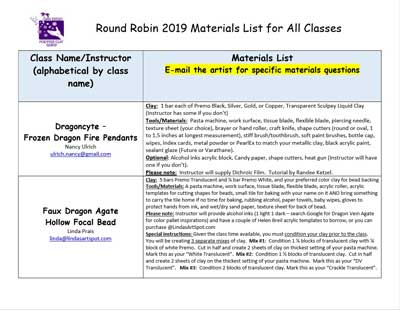 HOW DO YOU REGISTER?
First, you HAVE to be a member of the San Diego Polymer Clay Guild to take advantage of this opportunity.
Next, check your email for your personal invitation with your secret password. The subject of the email is, "SDPCG – You're Invited to Round Robin 2019". The email will contain your secret password and a link to the Round Robin Registration form and payment system.
PRE-REGISTRATION CLOSES SEPTEMBER 14th. After 9/14 sign-ups will be allowed if space and instructor approves. Some instructors need to prep and can't take last-minute signups.
Please contact classinfo@sdpcg.com if you have any questions.