Saturday, June 11, 2022, from 9:00 AM to 4:00 PM
Click HERE to reserve your seat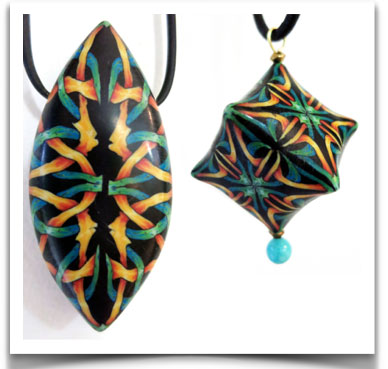 Learn to create rich complex canes with surprisingly few steps! Increase your confidence in combining colors while exploring the wonder of intricate polymer clay caning.
Includes 7 hours of online Zoom class time with 1 & 1/4 hours for lunch and breaks.
A video recording of the event will be available to you for 30 days after the class. You can rewatch critical steps in the process to get more technique tips or expand your notes.

Members: $120
Non-Members: $140
(non-member fee includes 2022 membership for San Diego Polymer Clay Guild)
Your materials list and initial preparation steps document will be sent to you automatically after your order. Click the green "Download" button on your Order Confirmation page.
With more than 25 years of experience and a passion for teaching, Sarah will guide you through the steps using color and shadow to create a cane with the look of an over-under weave.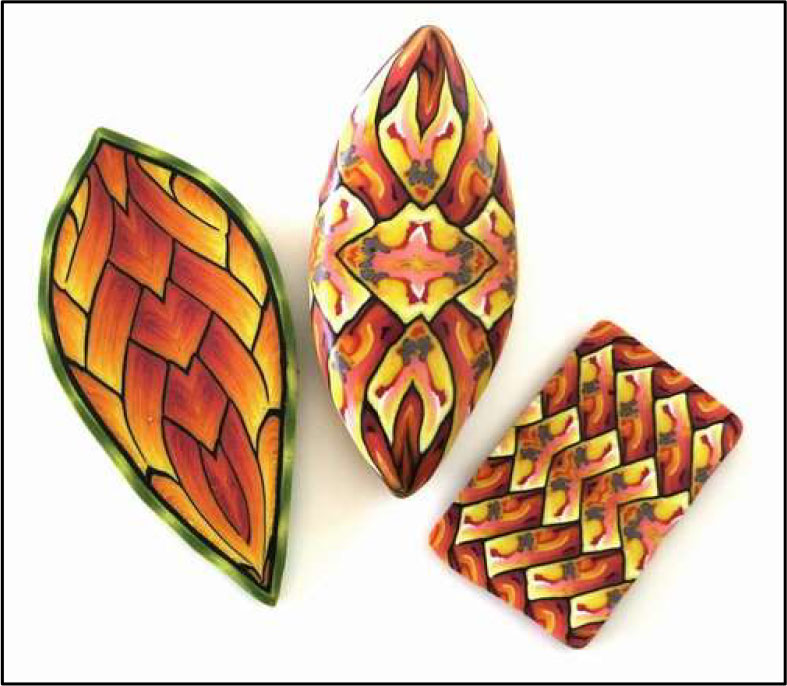 Students will use "kaleidoscoping" in techniques to create variations on intricate repeat pattern canes and these will be used as veneers on a variety of bead shapes.
Click HERE to reserve your seat
The class size is limited to 20 people. Sarah Shriver has been a leading international polymer clay artist and teacher for over 25 years. Because of her reputation, this class will fill up fast. Don't wait, it may be too late!
Go directly to our check-out cart when you scan the QR code below.