Share Your Talent. Make Money. Have Fun.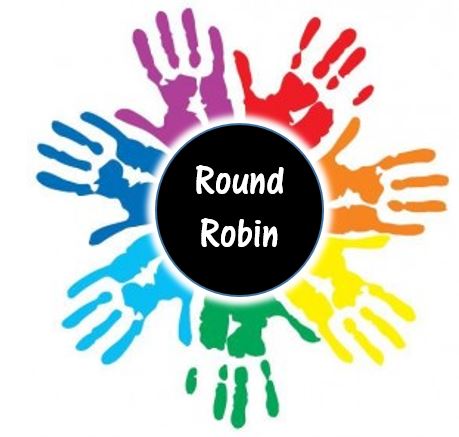 The SDPCG Round Robin event is Saturday, October 20th. And we need instructors. Maybe you?
Sign up HERE.
Having no teaching experience is no excuse. Your fellow guild members are a friendly, forgiving bunch who know about beginner's jitters. We've ALL been there. Many guild members who are now experienced polymer clay instructors got their start doing a Round Robin class.
EARN: $10 per student, thanks to the Memorial Fund.
WHERE?
Our normal meeting venue:
Northminster Presbyterian Church
4324 Clairemont Mesa Blvd
San Diego, CA 92117
WHAT TO TEACH?
We would like to have classes that span Beginner, Intermediate and Expert clayers. So please consider this in your class proposal as you plan to:
Share a favorite technique or project
Teach a skill that others would like to learn
Provide information on a new product or tool and show how to use it
Guidelines:
All classes will be an hour and thirty minutes long, during 3 time slots
Each class will have 8 – 12 students depending on skill-level, learning experience and instructor recommendation
Some classes may be offered twice, depending on number of classes and instructors
Information Needed from You
Provide the following information on the online application.
Your Name (instructor's name)
Mailing Address
Class Name
Class Description – keep this short. The class is only 90 minutes long!
Materials List
Preferred Time Slot(s) – morning, after lunch, later afternoon
Are you willing to teach your class twice during the Round Robin?
You will also need to email a photo of an example of your completed class project to kshepburn@gmail.com before your proposal will be considered.
Here's the link to the online Round Robin Instructor's Class Proposal
If you have questions, contact Kathy Hepburn (kshepburn@gmail.com)