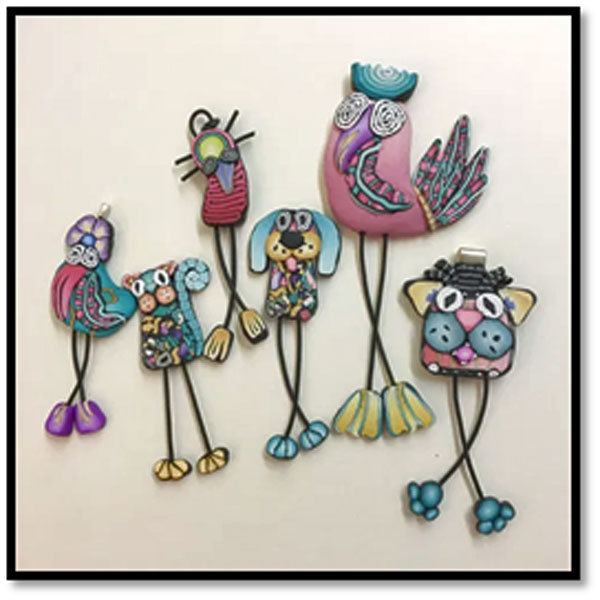 Join SDPCG for Alice Stroppel's Zoom Workshop
August 14th, 2021
7 AM to 1 PM PDT (starts 10 AM eastern)
$65 plus costs of personal supplies (see list)
Click HERE to register for this fun Zoom workshop with a leading polymer clay artist and teacher.
It's been a stressful year – and this fun class is sure to make you smile – maybe even laugh out loud! Capture character-rich critters using simple canes and your imagination. Make pins, pendants, earrings, necklaces, or a frame-able portrait of crazy birds, cats, and dogs. But most of all – have fun!

Register HERE for this online workshop.